SOUTH KOREA SHOWCASE
WITH UTAH GYMNASTICS

The highly-decorated University of Utah "Red Rocks" gymnastics team
will travel to South Korea and the U Asia Campus during the Summer of 2023
to train, host meet-and-greets, and participate in exhibitions.
Read more about the team's travel plans.
You can be part of the excitement!
ATTEND THE SOUTH KOREA SHOWCASE
JULY 1, 2023  |  13:00-16:00 |  INCHEON, SOUTH KOREA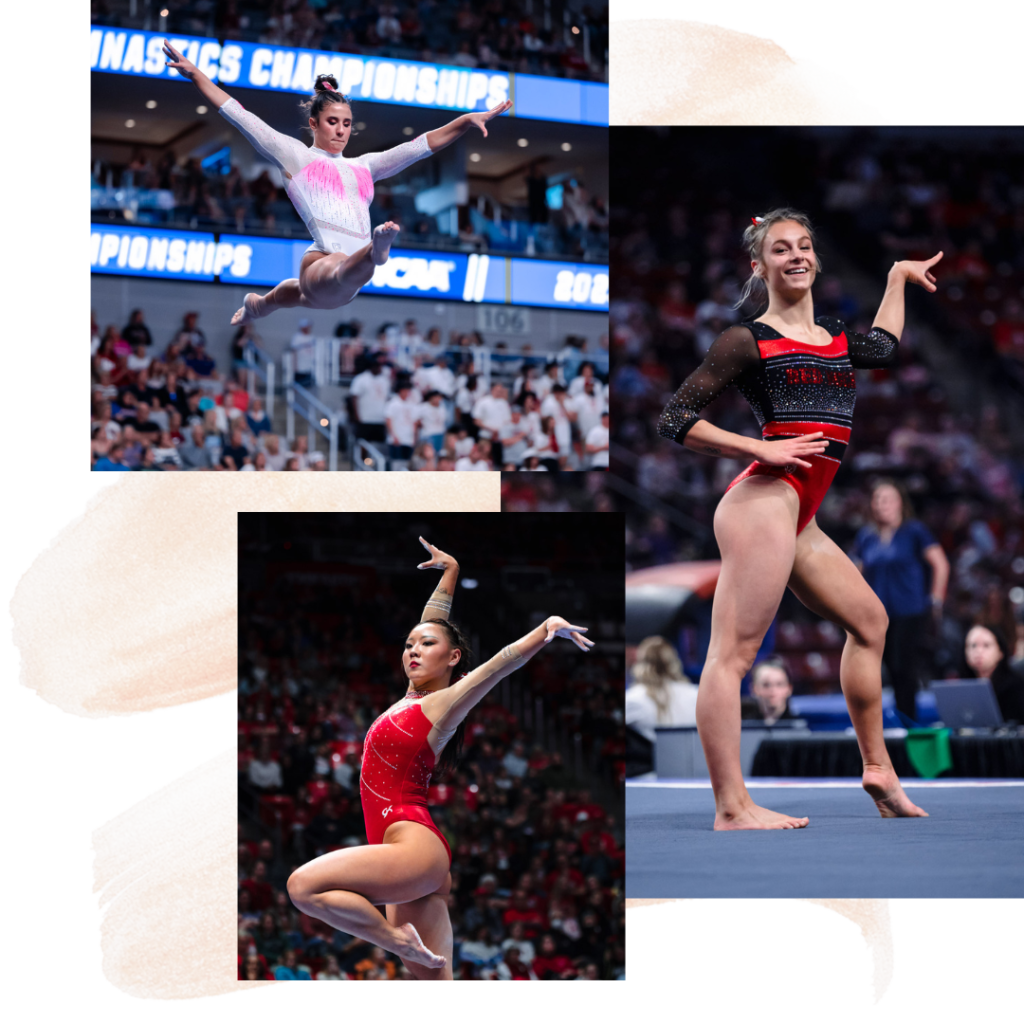 Experience the Energy
of Utah Gymnastics
Free and open to the public
SATURDAY 1 JULY 2023
Incheon Global Campus Gymnasium
119 Songdo Moonhwa-ro, Yeonsu-gu, Incheon, South Korea
인천 글로벌 캠퍼스 체육관 (인천시 연수구 송도문화로 119)
13:00 – 14:00
|
Pre-Showcase Event
Join us before the main event for face painting, treats—and to test your skills on the balance beam, vault and bars!
메인 행사 전 미니 체조 연습, 페이스 페인팅 등 다양한 행사가 여러분을 기다리고 있습니다!
14:00 – 15:00
|
South Korea Showcase
Enjoy an exciting exhibition from the award-winning Utah Red Rocks gymnasts.
화려한 수상 경력에 빛나는 유타 여자 체조팀 레드록스의 멋진 공연을 즐기세요!
15:00 – 16:00
|
Meet the Red Rocks
Stay for autographs and take photos with the team.
멋진 선수들을 직접 만나고 사인도 받을 수 있는 기회를 놓치지 마세요!
The University of Utah "Red Rocks" gymnastics team has won 10 national championships, including nine NCAA championships, and holds the most All-American gymnast awards in the nation. They have qualified for 47 consecutive national championships since the team's formation in 1976—the only team in the nation to qualify for every national championship. The team is known for drawing a large, energetic crowd, boasting the largest fan base of any collegiate women's sport in the nation. Utah averaged an NCAA record 15,273 fans per meet during the 2020 season. The 2023 team includes three Olympic gymnasts, eight All-Americans, and two individual national champions. Utah Gymnastics has won 10 Pac-12 Championships, which includes three-straight titles. No team in Pac-12 history has won three consecutive championships until the Red Rocks did so in 2023. The Utes are coming off a third-place finish in the nation for the third year in a row.

---
National
Championships

---
NCAA
Regional Titles

---
Pac-12
Championships

---
NCAA
All-Americans

---
Tokyo Olympians
on the Team

---
Average fan attendance
per meet since 2014
About the U Asia Campus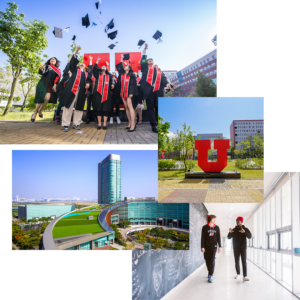 The U Asia Campus is an expanded campus of the University of Utah in the United States. Opened in Songdo International City, Incheon in 2014, the campus offers general education courses and hosts nine majors, including Accounting, Communication, Computer Engineering, Electrical Engineering, Film and Media Arts, Games, Information Systems, Psychology, and Urban Ecology. Students who enroll at the U Asia Campus study in Incheon for three years, then travel to Utah for a year to finish their degree and receive the same diploma as the University of Utah in the United States. U students enrolled through the Salt Lake City campus can also have an impactful international experience at the U Asia Campus, take courses in English from U faculty, and pay in-state tuition for up to two semesters.