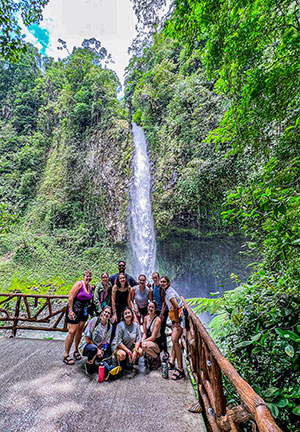 Melissa Lira had always wanted to travel. "My parents immigrated to the United States before I was born. I always admired their desire to step out into an unfamiliar world to build a better life for their children, so studying abroad was important to me," said Lira, a senior pursuing a degree in International Studies with a minor in Photography and Book Arts.
However, as a first-generation college student, she faced financial barriers that she would have to overcome before her wanderlust dreams could be realized.
She applied for several scholarships and was thrilled to be awarded the highly sought-after Benjamin Gilman Scholarship. The award gave her the financial support she needed to study Spanish in Costa Rica.
We asked Lira about her experience and what she would tell other students who migh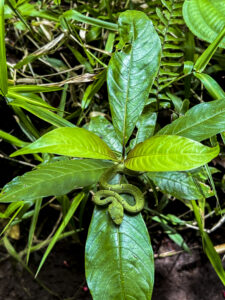 t pursue a similar path in their quest to "go global" at the U.
How did you learn about the Gilman awards program?
I learned about the Gilman Scholarship from a learning abroad fair. I am a Pell Grant recipient, so I was encouraged to apply.
Did you have any hesitation or worries about applying?
Yes, the essays are a bit overwhelming (there are four if you plan on studying a critical language) but, with support from the University Writing Center, and my learning abroad advisor I was able to overcome my concerns and felt confident about my essays.
What was the hardest part of the application for you?
The essays for sure! I'm a non-traditional student and don't feel that confident in my writing skills, but my learning abroad advisor was so helpful! He worked on draft after draft with me until I felt like I had a competitive application.
How did it feel when you learned you had received the scholarship?
I felt a flurry of emotions: excitement about being able to participate in my study abroad, relief that I wouldn't have to borrow as much in student loans, and gratitude for the opportunity the Gilman Scholarship offered me.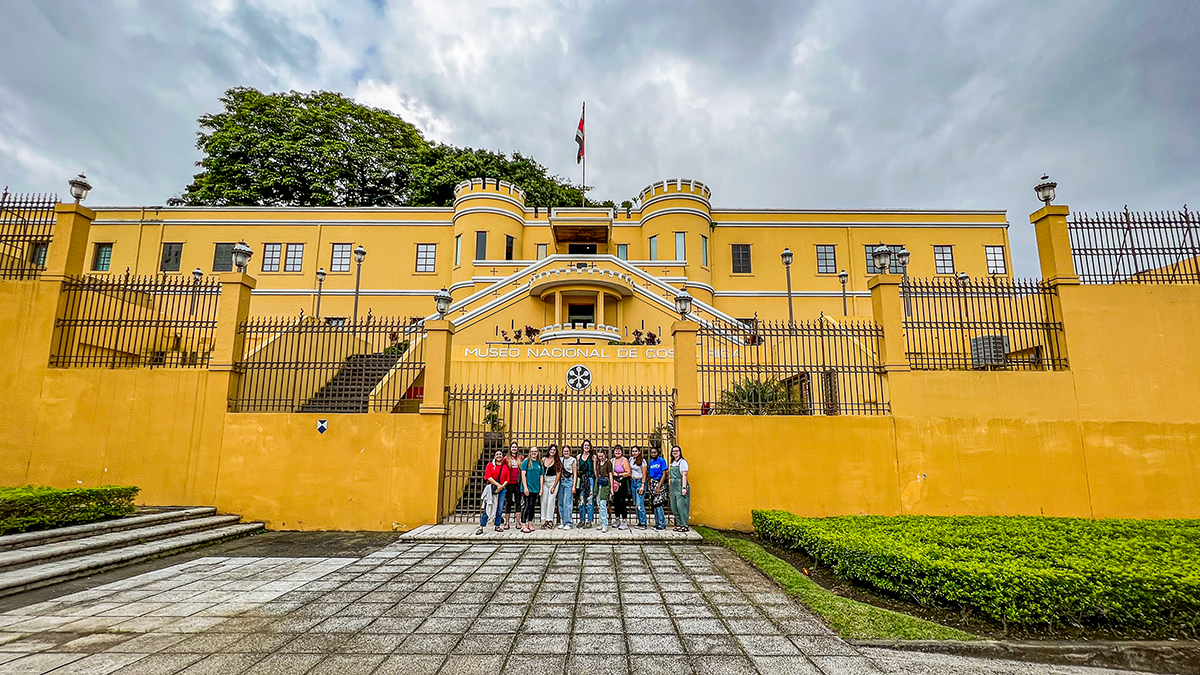 Why did you choose to go to Costa Rica?
The ISA affiliate program I chose was a good fit for me because it was a Spanish-intensive program, meaning I could finish an entire semester of Spanish in just five weeks. The Veritas campus where I took classes is in the heart of San José. I got to experience the rich culture and customs of the big city while enjoying small class sizes and the opportunity to make local friends.
How did your learning abroad experience complement your studies here in Salt Lake?
It gave me the opportunity to advance my Spanish language skills, which is a necessary component of my International Studies major. It also helped me achieve a greater comprehension of the complex political and social aspects of an increasingly international world. This knowledge is what I am striving for as an International Studies major and is crucial for my professional goals.
How do you feel your experience abroad will prepare you for future goals?
My parents did not have the opportunity to attend college, however, they firmly established the importance of education within me. Because of this, it is my ambition to work with undereducated women in Latin America. Having the privilege to study in Costa Rica helped me understand the culture of Latin America to a greater degree. This experience helped me develop skills and build relationships with the people I hope to work with in the future. It was an experience that will stay with me for years to come and assist me in cultivating a career in Latin America.
What would you say to other students who want to go on a learning abroad experience, but are worried about funding?
The Gilman Scholarship is such a great scholarship to apply for. While the application process can seem a bit daunting, the connections I have made through my participation in my study abroad are worth it. The funds can be used for anything related to your program, from visa fees to your flight, meals, and transportation.
Some of the benefits of becoming a Gilman Alumni include a vast networking community and noncompetitive eligibility for federal employment. If you're interested in working for the federal government upon graduation this is an excellent opportunity to make yourself a more desirable candidate.
What is next for you? Any plans to go abroad again?
I would absolutely love to participate in another study abroad. I am applying for another program in Amman, Jordan during the summer to learn more about the Middle East as part of the Culture and Identity focus requirements for my International Studies major. I had such a humbling experience during my time abroad and would like to continue learning about other cultures.