The University of Utah is proud to announce a record number of Fulbright semi-finalists for the 2023 application cycle; 11 students, including eight undergraduates and three graduate students, have qualified. Not only is this the largest number of semi-finalists in the history of the Fulbright Program at the U, but it represents the highest percentage of awards within the applicant pool (16 students applied this year).
Making it to the semi-finalist round is a significant accomplishment in the Fulbright competition and means that the applications have been forwarded by the Fulbright National Screening Committee to the Fulbright Commission or U.S. Embassy in the host country for final review. Finalists will be notified later this spring, with the timing of notifications varying by country.
The flagship international educational exchange program is designed to build relationships between people in the U.S. and in other countries with the aim of solving global challenges. It is funded through an annual appropriation made by the U.S. Congress to the U.S. Department of State. At the U, the Fulbright Program is directed by Dr. Howard Lehman and is sponsored by the Office for Global Engagement and the Graduate School.
Grant recipients are selected based on academic and professional achievement as well as a record of service and demonstrated leadership in their respective fields.
Congratulations to the following students on their selection as Fulbright semi-finalists:
Evie Atom Atkinson is a doctoral student in literature and creative writing, currently living and working in Queens. Formerly the Director of Writing Programs at Catapult and the inaugural Director of Literary Arts at Chautauqua Institution, she is also 1/6 of the poetry collective Line Assembly, a winner of University of Utah's Larry Levis Prize for poetry, and a recipient of a Critical Language Scholarship (Korean). She has applied for a Fulbright Research Award to Croatia. Her research is entitled "Oral Histories and Futures: Building a Speculative Novel with Trans Croatians." Evie will write a verse novel (a novel written in poetry) that makes creative use of interview responses from trans Croatians, with the stated intention of imagining alternative trans futures in Croatia.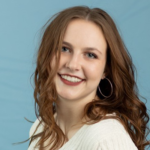 Rilie Atkinson is graduating with a double major in Honors Peace and Conflict Studies and Sociology. She has participated as the Student Director of Peace and Conflict Studies, an Honors Peer Mentor, and U Student Media Executive Director. Her work includes teaching positions in the Uinta Mountains, at the Utah Museum of Fine Arts, and as members of Salt Lake City's Youth and Family Programs and Salt Lake School District. Rilie is currently researching the legacies of the Vietnam War on intergenerational communication within families in her Praxis lab, and she hopes to pursue a graduate degree in the Human Rights field. She has applied for a Fulbright English Teaching Assistant Award to the Czech Republic.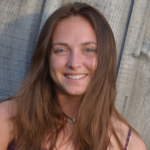 Susan Burnap, a New Hampshire native, is currently a BFA candidate in the Modern Dance program at the University of Utah. She aspires to work in sports medicine and combine her love for athletics, the arts, and healthcare. In her free time, she enjoys skiing and exploring Utah. She has applied for a Fulbright Study Award to the United Kingdom to study at the Trinity Laban Conservatoire. Her project is entitled "Dance Science Creates Healthy Performers" in which her degree focuses on how biomechanics, physiology, and psychology relate to dance in order to improve the overall health of dance professionals.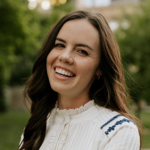 Corinne Clarkson is a second-year Master's student studying Latin American Studies, with an emphasis in Brazil and political science. She is a two-year recipient of the Foreign Language and Area Studies Fellowship studying the Portuguese language. Corinne has applied for a Fulbright Research Award to Portugal to conduct research on "Three Generations of Female Political Attitudes in Portugal's Democratic State." She will analyze how Portuguese women's political attitudes have evolved since Portugal transitioned from an authoritarian regime to a democracy. This unique position of having three generations of women raised in the same family yet in radically different political environments promises to reveal interesting and potentially groundbreaking patterns about democracy and gender equality.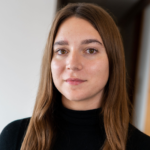 Kiki Karahalios received her BA and MA in Art History from the University of Utah and since then has curated for museums and institutions in the United States. Her project considers classical influences in contemporary Greek Art. She has applied for a Fulbright Research Award in Greece. For this project ("From Classicism to Contemporary: Greek Art Today"), Kiki will explore how living Greek artists negotiate the contemporary era through the context of antiquity. Her proposed research involves two central questions: How do artists use the Classical period to grapple with modern ideas about national and cultural identity? How does such art define contemporary Greek subjecthood?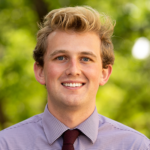 Jens Nilson recently graduated with an H.B.S in Health Society and Policy, and minors in sociology, Korean studies, and chemistry. He is passionate about education, communication, and healthcare, and in the future, he intends to continue his education in medical school and become a practicing physician. Through participating in the Fulbright program, he hopes to provide valuable services to others, while also advancing his communication and language skills. Jens has applied for a Fulbright English Teaching Assistant Award to Taiwan.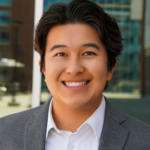 Nolan Phan graduated in May 2022 with a B.S. in Finance with a minor in Advanced Financial Analysis as well as a B.S. in Information Systems. Nolan is originally from Las Vegas, NV and currently works in Chicago, IL. Nolan has applied for a Fulbright English Teaching Assistant Award to Vietnam.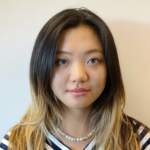 Anna Tang is graduating with Honors in Mathematics and a chemistry minor. During her undergraduate career, she has been passionate about utilizing mathematics to model the natural world for biomedical research. Anna also is part of the leadership team for the University of Utah's Association for Women in Mathematics chapter. She has applied to a Fulbright Research Award in Germany. Anna's project ("Mathematical Models to Understand Cancer Heterogeneity in Acute Myeloid Leukemia") will explore the cancer cell population heterogeneity and mutational landscape of acute myeloid leukemia using mathematical oncology.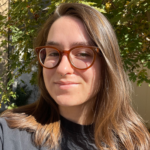 Leila Tatarevic is a political science and psychology double major. Following graduation, she plans on attending graduate school to receive her Ph.D. in clinical psychology. Academic interests aside, she is an active skier and frequently attends as many concerts as her schedule can permit. She has applied for a Fulbright English Teaching Assistant Award to Croatia.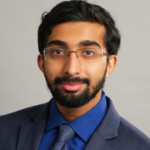 Sarthak Tiwari is a senior in biomedical engineering. He's interested in pursuing a future academic career in computational biology using novel machine-learning approaches to improve our understanding of diseases and aid in personalized medicine. He's worked with machine-learning in cardiac spectroscopy and MRI imaging in the past. He wants to get involved in genomics and understanding the complex landscape of gene regulation. He has applied for a Fulbright Study Award in Canada. Sarthak seeks a master's degree in molecular genetics from the University of Toronto to conduct research on "Using Artificial Intelligence to Advance the Field of Genomics and Personalized Medicine."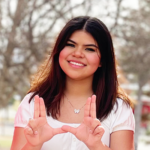 Nina Zavala Gonzalez is a first-generation Mexican American student majoring in psychology and economics. Her hopes are to get her Ph.D. in Clinical Psychology to work with diverse populations and provide counseling that is effective given their unique life experiences. She has applied for a Fulbright English Teaching Assistant Award in Spain.
…
For more information on the University of Utah's Fulbright Program, please contact Prof. Howard Lehman at lehman@poli-sci.utah.edu.